Zoomen kann man nicht alleine …
You cannot zoom alone …
… that's why we'll do it geMainsam (together).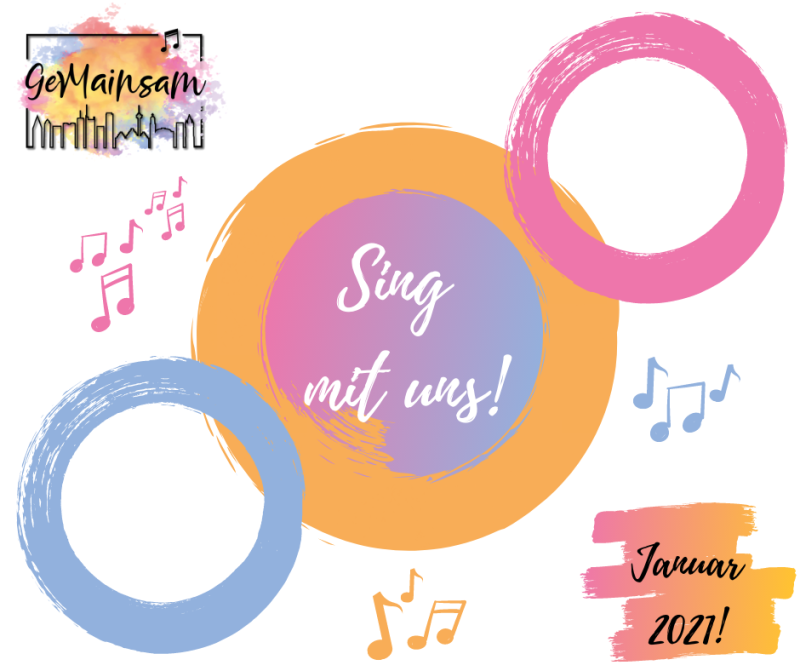 Projekt GeMainsam starts with rehearsals
The first out of three online rehearsals will be on January 10 2021. At 3:30 PM we'll start with a little get-together. Directly after that, we'll start the rehearsal via Zoom. When it ends at about 5:30 PM we'll begin to prepare the upload of our recording of Ana. This will be accessible via YouTube. That way you'll have Ana at your side while preparing your contribution, which we can't wait to hear.
You want to participate? Join here and we'll send you the login for our member area, where you'll find sheet music and audio files to practice with, tutorials for recording yourself and much more information. Furthermore you'll receive the login information for the online rehearsals and you'll be notified in advance when they take place.